Leading by Design: Is Uber's UX diminished by Pool?
This Fall 2019 term paper in CCTP-820 'Leading by Design: Principles of Technical and Social Systems analyzes ridesharing serivce Uber Pool, and the direction of change in Uber's User Experience (UX) since its introduction in September 2014.
Through design thinking and critical analysis of the technology that enables the ride-sharing service, this study seeks to resolve an inquiry: Is Uber's UX diminished by Pool?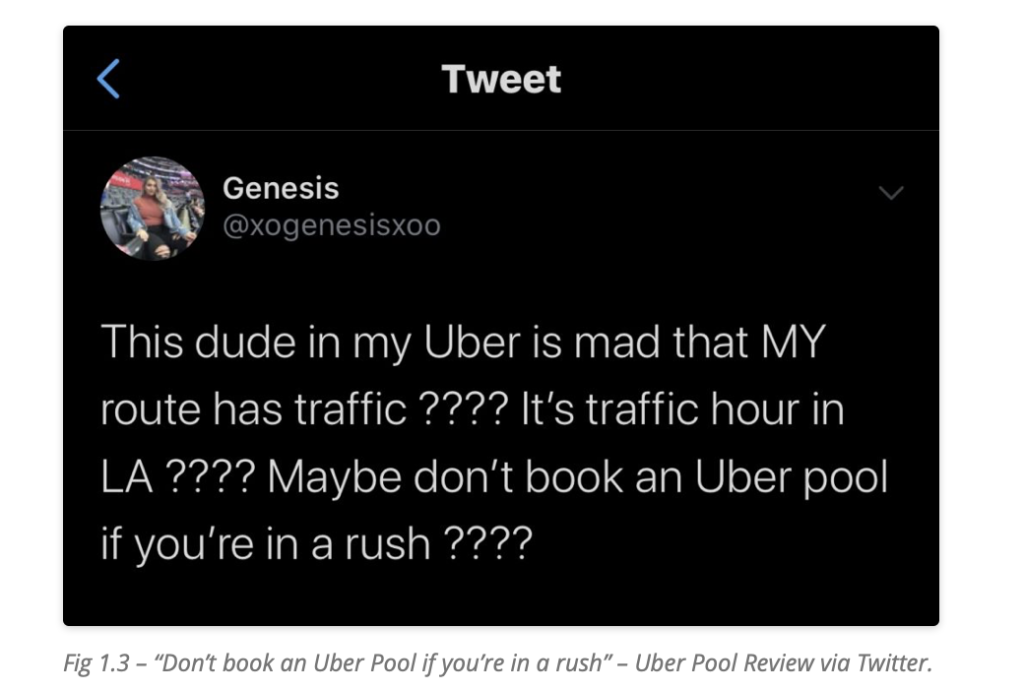 Georgetown CCT founding Director, Irvine Martin Ph.D. has led graduate students on a journey to exploring Design Thinking while providing a conducive environment for unlearning and relearning perceptions about technology.
The goal of the course is to equip and prepare graduate students for thought leadership; since (by design) they are able to see the 'bigger picture' while focusing on niche-specific variables that are at play, or responsible, for any 'observable behavior' in a given system.
Weekly blogposts for tracking reflections about design concepts, assigned readings, and class discussions form part of the required activities in this course. The learned concepts include logic, semiotics, computing, engineering, and mathematics.